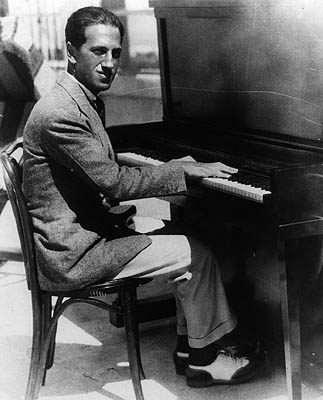 Last night, some dear friends invited us to join them in their box seats for an evening at the Hollywood Bowl. For those unfamiliar with the bowl, it is one of the largest natural amphitheaters in the world, with a current seating capacity of just under 18,000. Opened in 1922, the Hollywood Bowl has been the summer home of the Los Angeles Philharmonic, and, in 1991 gave its name to a resident ensemble that has filled a special niche in the musical life of Southern California, the Hollywood Bowl Orchestra.
Last night's program was the first program in a multi-day George Gershwin celebration. The program featured the LA Philharmonic, with Leonard Slatkin conducting and Jean-Yves Thibaudet at the Grand Piano, doing:
The Grofé and Bennett pieces were in the program because they were long-time arrangers for George Gershwin. This program is repeated this coming Thursday. Attendence was around 8,700.
This was my first time at a true concert in ages. I found it very relaxing: the wine, the cheese, the fruit, the company, the music. It was also my daughter's first time at a concert such as this. Initially bored (and wishing she had brought Wicked to read), I think she got into it by the end. All I know is that I'm tired today: we didn't get home until around 11:30pm… and I get up at 4:30 am!