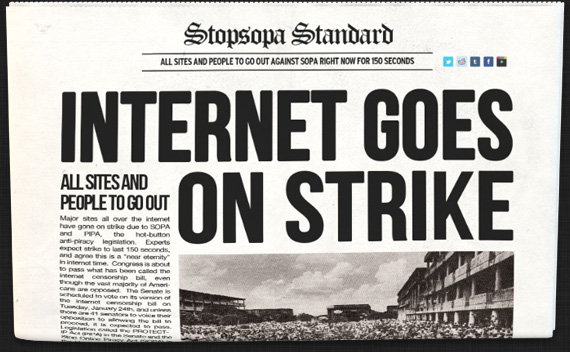 This site supports the 18 January 2012 protests against the Stop Online Piracy and Protect IP Acts (SOPA, PIPA).
Please visit SOPAStrike.com to join the protest and
to make your opposition known to the US Congress and US Senate.
ETA: There's a good cartoon explaining the issue here. Mental Floss also has a nice explanation of the issue.
Music: Pins and Needles (1962 Studio Cast) (Rose Marie Jun): Sing Me a Song with Social Significance